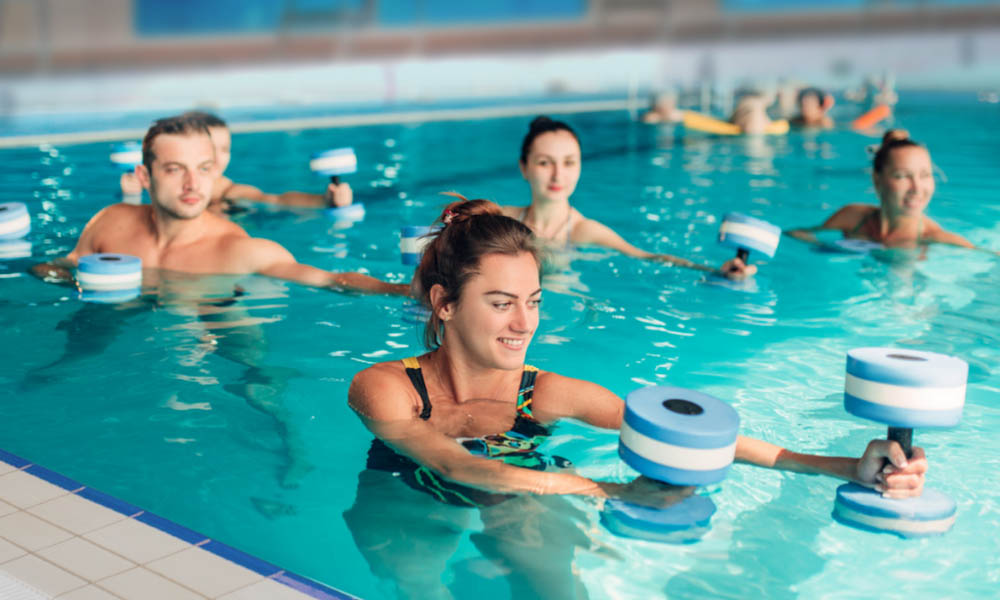 Cardio doesn't have to be hardio.
If you love group fitness or are looking for a fun new way to get fit in winter, why not pop on you togs and try Aqua Blast in our heated Hydrotherapy Pool!
The high intensity blasts of cardio targets the heart rate and helps improve cardiovascular fitness and strength endurance whilst being low impact on joints. The bonus, you will get a cardio workout with no burpees or mountain climbers!
We guarantee you will have a laugh in between breaths in this class.
More Info
When
Tuesdays 6.15pm - 7.00pm
Where
Greerton Aquatic and Leisure Centre
Price
$9.00