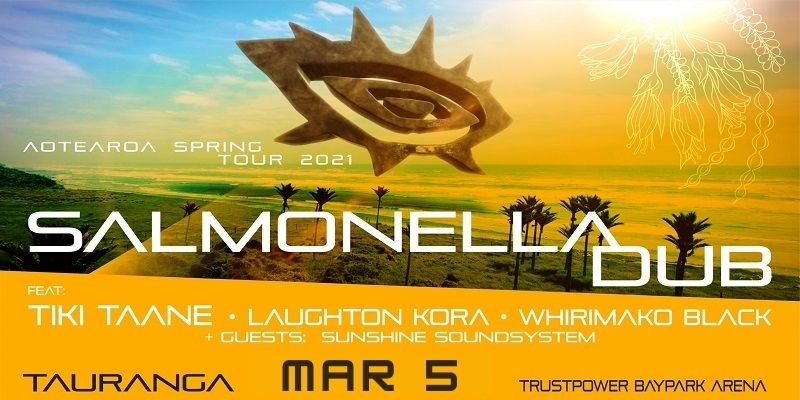 The multiple platinum-selling and award-winning D&B pioneers are performing across Aotearoa, delivering what promises to be a phenomenal two-hour multimedia dance floor set of the Dub's classics, alongside a bag of new tunes from their forthcoming album RETURN TO OUR KŌWHAI.
Joining the band on stage for this auspicious spring tour are old time members Conan Wilcox and Tiki Taane, plus special guests Whirimako Black and Laughton Kora.
From their very first live appearance in 1993, to these forthcoming Aotearoa Spring Tour shows, passion, creativity, energy, driving bass beats and pure joy are the signature hallmarks of Salmonella Dub live.
Get Tickets
When
Saturday, March 5: 7.30pm - 11.55pm
Doors open: 7.00pm
Where
Trustpower Arena
Price
$83.00